YOU GET 3 IMPORTANT THINGS FOR MAXIMUM WEIGHT LOSS:
1. Easy-to-cook, low-calorie and tasty recipes
2. Effective training exercises
3. Support from our trained PT's
It is an unbeatable combination for maximum weight loss and results, both short and long term.
So, if you want to lose weight quickly and get guaranteed results, then you should train with us!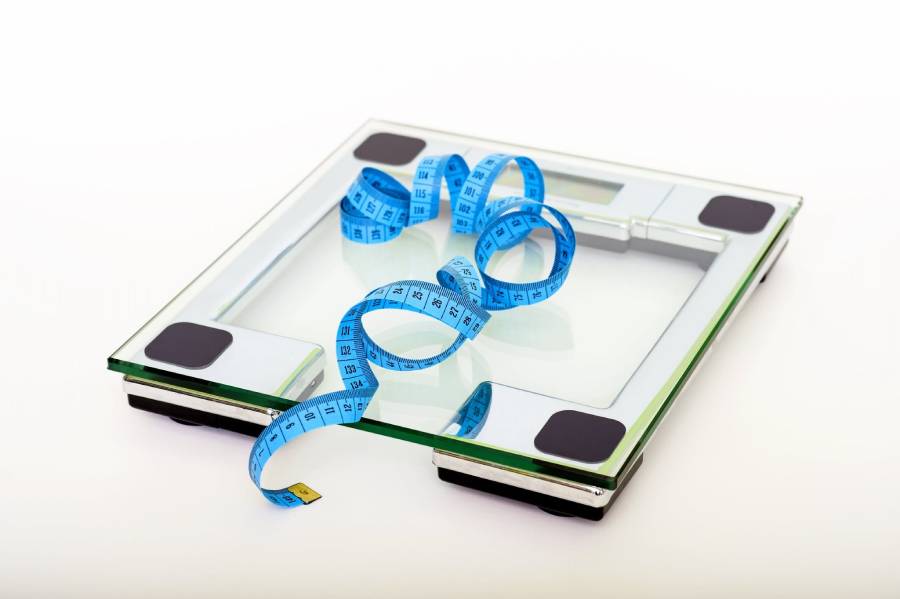 "I think the concept is very good, especially the diet that has made a big difference for me."
"Such simple training, even I who am so lazy can do it. Easy training for everyone. "
"I really like World of Shape and will definitely recommend you."
"The concept is great, effective training, well-thought-out dietary advice."
"I could train according to my own conditions. "
"I got fast results as the training is effective and easy to follow."
"Tasty recipes, effective training and great variety - World of Shape really gives visible results."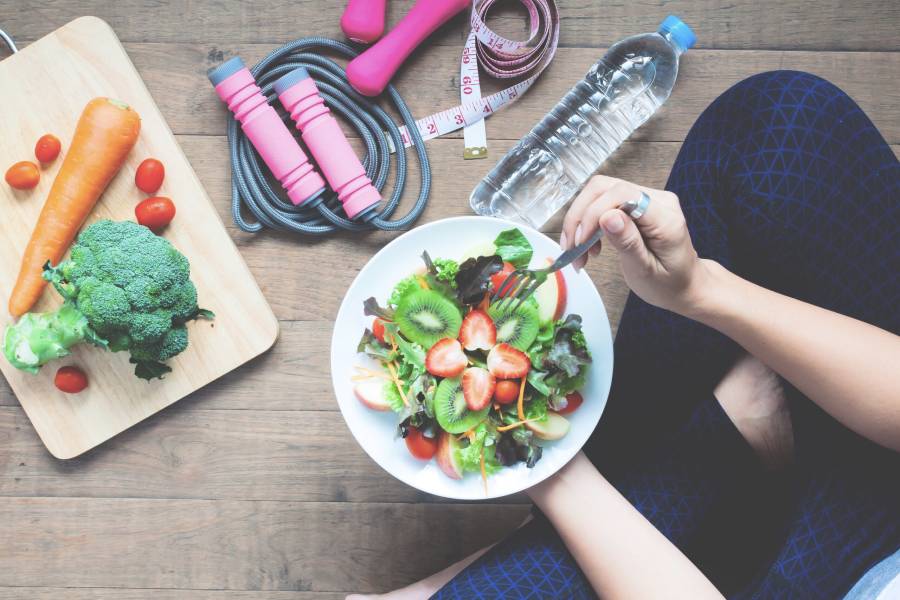 EFFECTIVE WEIGHT LOSS
Over 50 000 people have already had results with us and the best lose up to 10% of their body weight in just 30 days.
18 TRAINING PROGRAMS WITH 250 EXERCISES
You get effective and fat-burning exercises in video format that are easy to perform at home on a surface that is only 2 x 2 meters. No expensive gym memberships or exercise machines needed – just a pair of dumbbells.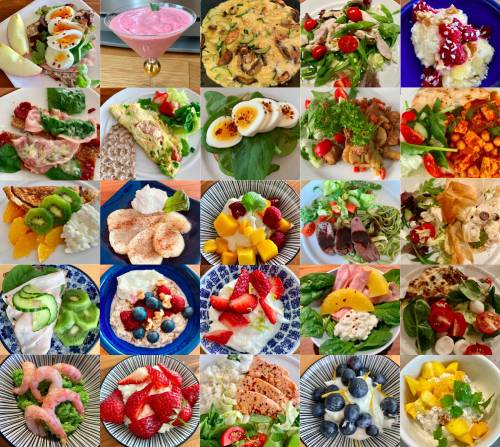 HUNDREDS OF RECIPES WITH COMPLETE SHOPPING LISTS
You get ready-made diet programs and weekly menus with weekly planning, shopping list and recipes for today's all goals and the whole family.
TASTY AND EASY TO MAKE RECIPES
You get hundreds of already calculated and useful recipes that are made for maximum weight loss.
YOU GET SUPPORT FROM OUR TRAINED PT:S
Is there something you are wondering about or want an answer to? Our trained PT:s answer all your questions.
Karin: "Thank you for the help, you have a fantastic fast and good support! You always get an answer or help quickly and always in a happy and pleasant way - you should be praised for that! "
Why is World of Shape so successful and effective?
World of Shape's unique training method aims to give you maximum fat burning, weight loss, improve posture and increase mobility.
Our concept is NO "Quick-fix", where powders, bars and tablets are usually recommended. With us you learn to handle cooked food.
You can see our first 30 days as a course/training where you learn how to train and eat right to get both quick and long-term results.
When you train one of our programs, you get visible and direct results.
You also lower the fat percentage, get a flatter stomach, narrower waist and harder butt. In addition, you improve your fitness and increase your performance. The best lose about 10% of their body weight in just 30 days!
Our ambition is simply to help you get good results and live a healthier life!
With us, you get both effective training and a healthy diet. It is an unbeatable and healthy combination for maximum results and the best way to get both short- and long-term results.
OVER 50.000 PEOPLE HAVE TRAINED WITH US AND GOT ​​QUICK RESULTS!
Which programs are most effective and which I get the fastest / best results from?
All our programs are very effective! We recommend
Cross-Shape 28
and
The fitness fight
if you want to quickly lose weight that contains the most cardio of all programs.
How does food affect my results?
Food is most important in terms of weight loss. About 70% of your results you get from the right diet. That is why we have carefully selected and already calculated recipes that are low in calories and useful.
What do the programs cost?
ONLY SEK 299 AND ALL THIS YOU GET WITH ALL PROGRAMS:
- Ready-made weekly food lists and shopping lists that show how much, what and how you should prepare the food (breakfast, lunch, dinner and snacks).
- Hundreds of tasty and easy-to-cook recipes (normal/vegetarian/lactose) that are also great for your older children.
- Effective and unique training exercises in video format.
- Support and answers to all your questions by our trained PTs within 24 hours.
- Access to our closed Facebook group where all our other trainees can be found.
How good results can I get with your training method?
Our participants get fantastic results!
Those who get the best results with us lose about 10% of their body weight in just 30 days!
Can I change programs?
You can change programs when, how often you want and train several at the same time!
Which program suits me best?
In the Menu below Exercise program you can find all our programs and read about them.
Which program is most gentle?
Mom-Shape and Eze-Walking are our most gentle programs that we recommend and suit everyone if you can not run / jump, have / had herniated discs and similar problems, or recently had children.
Can all family members eat according to your recommended dietary guidelines?
Of course everyone can! We recommend our healthy food that can be bought in "regular" grocery stores and can be eaten with advantage by all family members who usually eat a "normal" diet. You just make more servings of whatever recipe you choose.
I am a vegetarian, gluten / lactose intolerant, can I get a diet program for that?
You get ready-made menus, diet schedules, shopping lists (one for each week) and lots of low-calorie and easy-to-prepare recipes, for a Normal, Lactose-free or Vegetarian diet.
For those who are gluten intolerant: Pasta is gluten-free in the shops and there is also cauliflower rice, zucchini pasta, bean paste in the shops.
Instead of wheat flour or rye flour, you can use buckwheat flour or other gluten-free flour such as coconut flour e.g.
Instead of oatmeal, you can make porridge on buckwheat porridge, quinoa porridge or buy gluten-free oatmeal.
Crispbread is also available to buy gluten-free in the store.
How should I see my training and what goals should I have?
You should see your training both short- and long-term. Short-term when you start with 30 days of training with us who deliver good results.
Long-term for you, after your first 30 days, to set new personal goals according to what future results you want and choose one of our effective continuation programs.
I do not want to lose weight but increase muscle mass / get firmer, does it work with your programs?
Absolutely! Then just add a few kcal / day. Let us know about you when you sign up, and we will help you!
How soon after my pregnancy can I start the Mamma-Shape program?
We recommend that you have been checked by the doctor / midwife and received permission to exercise before you start.
We have good experiences of helping many mothers with the help they need.
If you are breastfeeding, you need about 400-500 kcal extra per day to cover your and the baby's nutritional needs.
I have pain in my shoulders / back / knees, can the programs be adapted?
Absolutely! You always train according to your own ability.
Mom-Shape and Eze-Walking are otherwise our most gentle programs that we recommend if you can not run / jump, have / had herniated discs and similar problems, or recently had children.
And of course we help you with alternative exercises if necessary.
Can I be under 18 and train with you?
Yes, both our exercise and diet programs can also be used by you who are under 18 years old.
However, we need your parents' consent, which you email us at info@worldofshape.se before you sign up.
Can I deduct my training as wellness?
Sure you can!
You can use the receipt you receive from us or give it to your employer.
In addition, you can purchase our programs through Wellnet or ePassi. Read more here!
Feel free to contact us at info@worldofshape.se, then we will help you!
When does my program start?
Immediately after completed purchase for best results!
Do you have an app?
Our site is responsive and you can also add an icon to your home screen. Do this:
iphone:
1. Click on the program you are training on your phone.
2. Select to bookmark (add to home screen).
Click on it the next time you train.
Android:
1. Click on the program you are training on your phone.
2. Click on the "box with the arrow in" at the bottom of the screen.
3. Scroll up and select "add to home screen".
Click on it the next time you train.
WORLD OF SHAPE IN 1 MINUTE
THIS IS WHY WORLD OF SHAPE WORKS
YOU GET EFFECTIVE EXERCISES FOR MAXIMUM FAT BURNING
Get in shape now with a flatter stomach, firmer thighs and get the results you've always wanted. All exercises are effective and easy to follow. They can be performed at home or at the gym.
YOU GET USEFUL AND EFFECTIVE RECIPES
Low-calorie recipes that are made for maximum weight loss.
HOW SIMPLE TO GET STARTED: