Modern technology is so ingrained in our everyday activities that we do not even realize it. Your phone gives you directions to your next meeting and Alexa reminds you to call your sister on her birthday. In the same way, the best exercise meters for women provide the information we need to live a healthy life, whether it shows our heart rate during workouts or provides insight into our sleep patterns.
Increases your motivation
Fitness meters have been shown to increase the amount of time you exercise and increase your motivation to get active. "Many gauges remind you to move throughout the day, which is an important part of both physical and mental health," said Sarah Faske, a certified nutrition coach and personal trainer in Waxhaw, North Carolina. "Women who are in tune with their bodies throughout the month are better equipped to make health-conscious decisions."
If you want to increase your exercise game, improve your overall health, or both, a portable fitness meter is a great solution. But with so many different options on the market, how do you know which one is right for you? After consulting the experts on Garage Gym Reviews which tests hundreds of exercise products with a 14-point methodology, here is a list of the seven best fitness meters for women.
Our recommendations:
Most comprehensive: Apple Watch Series 6
Best for stress management: Garmin Vivosmart 4
Recommended for athletes: Whoop Strap 3.0
Good for beginners: Fitbit Charge 4
Best for runners: Garmin Forerunner 245
Versatile: Fitbit Inspire 2
Budget friendly: Xiaomi Mi Band 5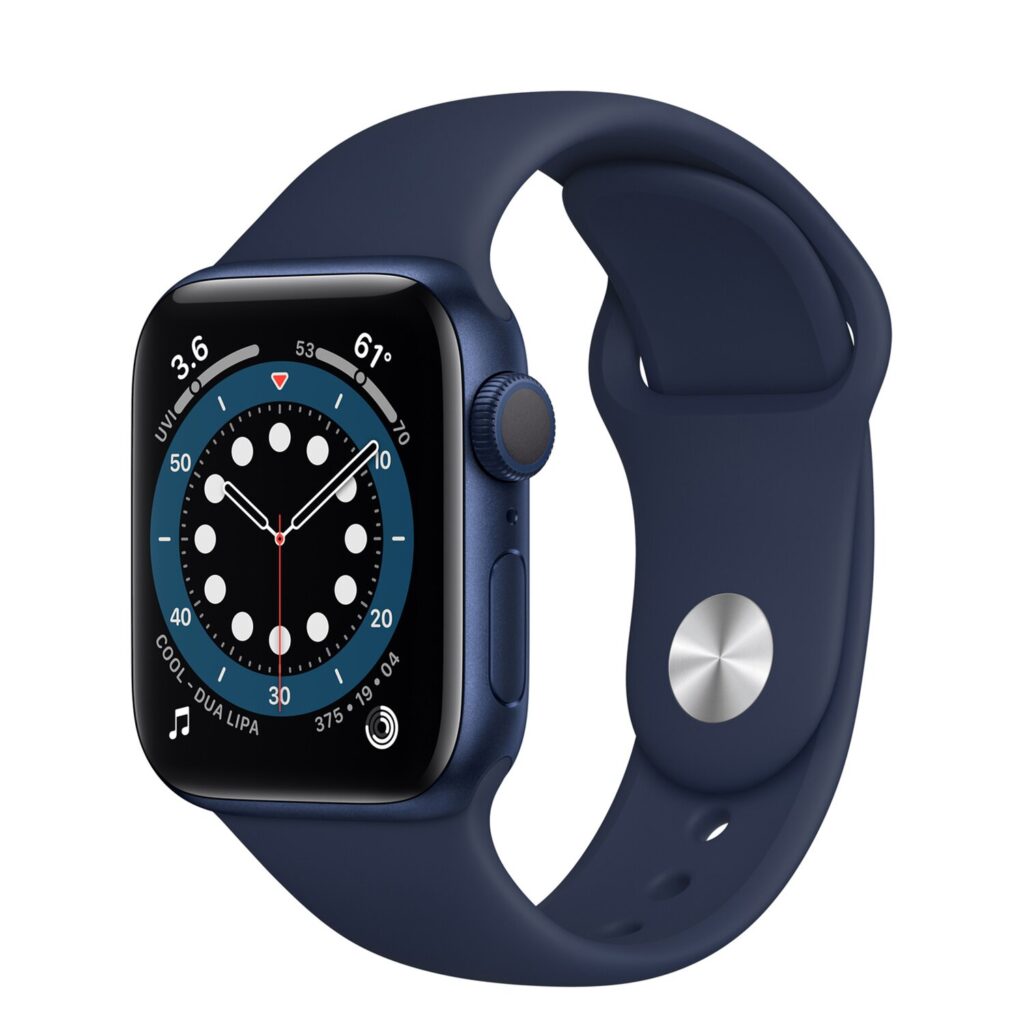 Best overall: Apple Watch Series 6
Stylish and functional, the Apple Watch Series 6 is a smart watch that keeps you updated on almost everything, from phone calls and calendar invitations to daily activity levels and menstrual measurement.
It may not have the highest total score on this list, but its technical capabilities — including an ECG app that detects irregularities in your heartbeat and a built-in GPS to map your routes — make it our best choice for women specifically.
The Apple Watch became popular with Garage Gym testers for aesthetics: It offers lots of variations, including sporty patterns, stainless steel cases and leather straps. Reviewers also gave it 5 out of 5 in the community category because it allows you to work towards daily health goals with friends and family who also have the watch.
Series 6 is one of the more expensive watches and it is not surprising that it is only compatible with other iOS devices. Battery life is also a bit sloppy - a single charge only lasts for up to 18 hours.
Score: 4,2 out of 5
Key features: Built-in GPS, potentially life-saving ECG app, water resistant up to 50 meters
Training profiles: 15, plus the ability to add custom workouts
Battery life: Up to 18 hours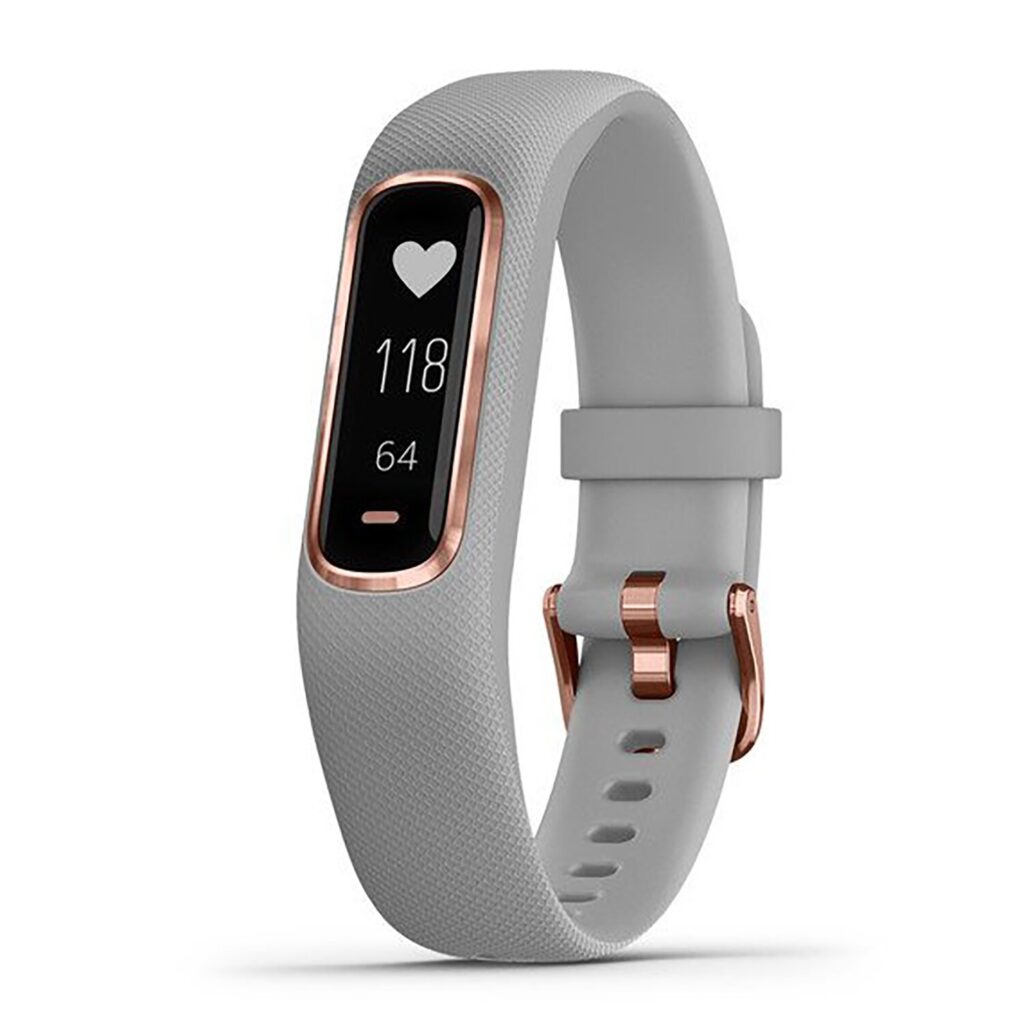 Best for stress management: Garmin Vivosmart 4
Garmin Vivosmart 4 is a knowledgeable, budget-friendly solution if you are looking for advanced sleep and heart rate measurement options. With the help of your heart rate variability, Vivosmart gives you a stress score between 0 and 100. If your device detects a stressful condition, it buzzes and encourages you to participate in a one-minute breathing exercise.
"Stress management is an important part of the overall well-being," says Faske, who has helped countless women adopt better health habits. "Women who are stressed are more likely to experience sleep problems and make poor decisions about their diet."
Garage Gym testers love the sleep measurement feature, which identifies how much (or how little) shuteye you get. Vivosmart also got high value — it costs $ 130 — but the lack of GPS and sometimes the hard-to-read dial knocked down its overall score a bit.
Score: 4,5 out of 5
Important functions: Stress measurement, heart rate measurement all day
Training profiles: 7 preset training modes
Battery life: Up to 7 days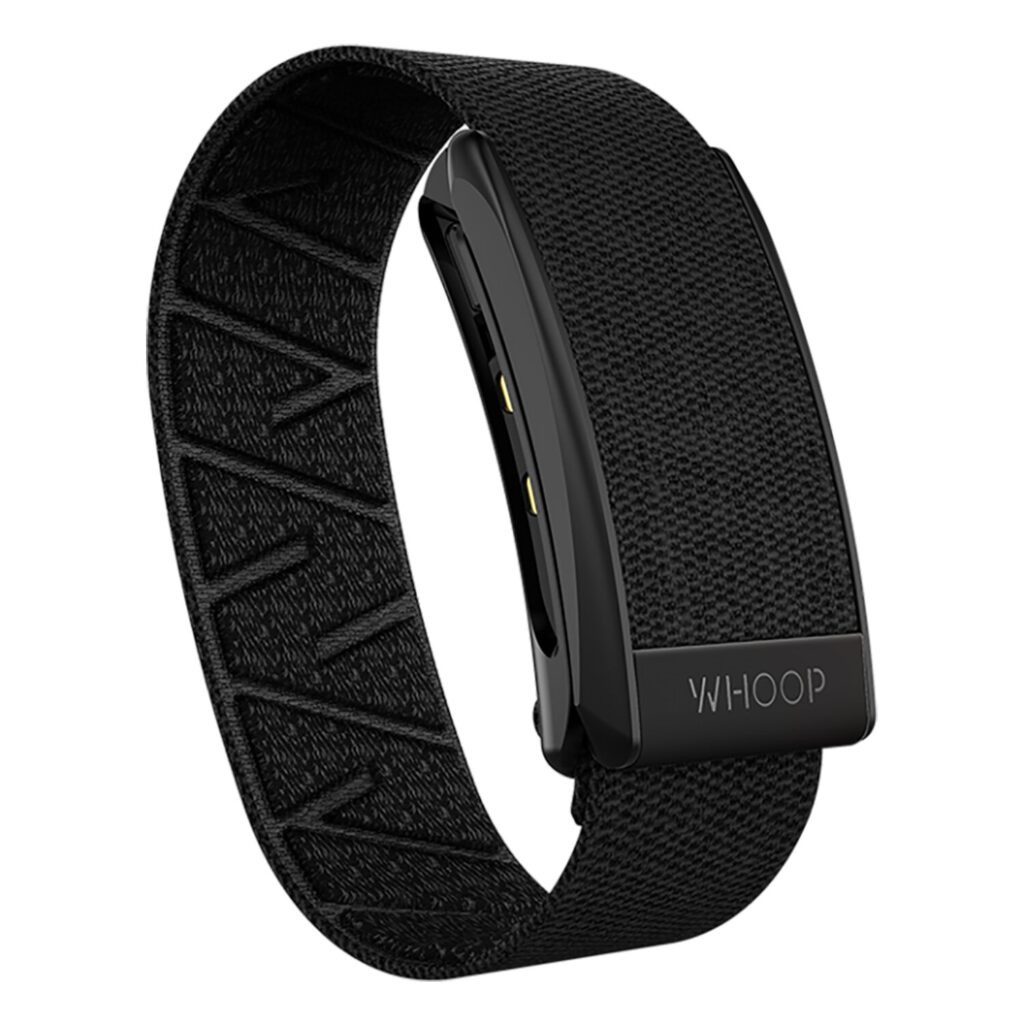 Best for athletes: Whoop Strap 3.0
Whoop Strap 3.0 is the reviewers' favorite fitness tracker for athletes because it can identify more than 80 types of training, ranging from running and swimming to mountaineering and cross-country skiing.
If you're a fan of metrics, you'll love the Whoop app. The device hones in three main areas: sleep, recovery and exertion. It tells you if you are ready for a hard workout or if you need more rest, and it generates performance reports to help you optimize your workout plan.
There is also a "sleep coach" feature that recommends bedtimes and wake-up times depending on each day's activities.
The strap itself has no face display, instead all data is charged to your smart device, but the strap is available in several colors and can be charged without leaving the wrist thanks to the recessed battery. Whoop works as a subscription service, so Strap 3.0 is "free" when purchasing a six-month membership.
Rating: 4,1 out of 5
Key features: In-depth sleep analysis, recovery suggestions
Training profiles: 81 training sessions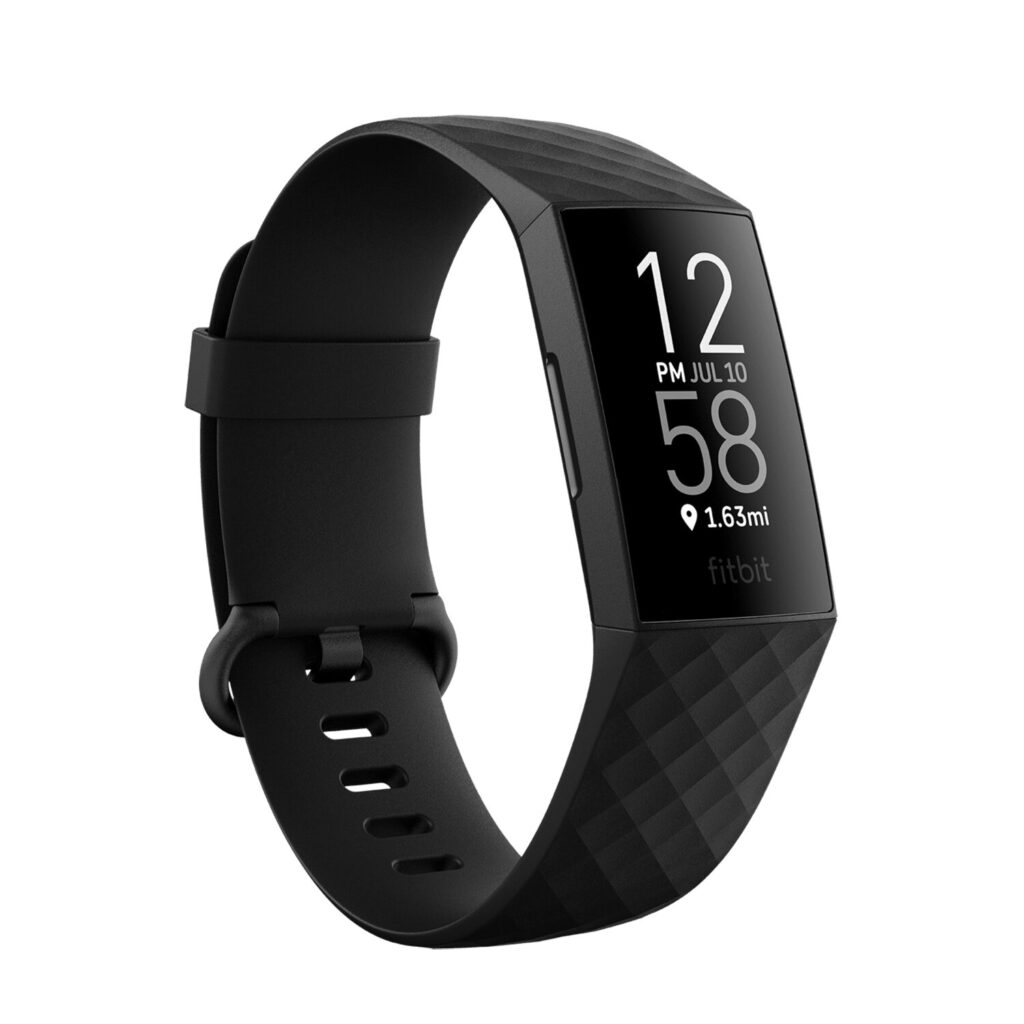 Best for beginners: Fitbit Charge 4
Fitbit is known for producing high-quality fitness trackers that are easy to use. Charge 4 has a touch screen and associated app that is designed to guide you through your training journey. If you have not moved for a while, messages will prompt you to be active and the default goal of 10 steps a day motivates users to reach their goals, which are customizable.
The brand also counts on Active Zone Minutes, which is based on the American Heart Association's recommendation that adults get at least 150 minutes of moderate-intensity aerobic activity each week or 75 minutes of vigorous aerobic activity.
"It's incredibly motivating to see right there on the wrist the progress you are making towards step counts and active minutes," says tester Kate Meier. "And on days when you're not as active, the reminders are to move useful pushes."
Charge 4 offers built-in GPS and a free trial of Fitbit Premium for three months. One drawback: The narrow gray scale display can be difficult to read.
Rating: 4,4 out of 5
Main features: Built-in GPS, water resistant up to 50 meters, tracks Active Zone Minutes
Training profiles: 20+ training modes
Battery life: Up to 7 days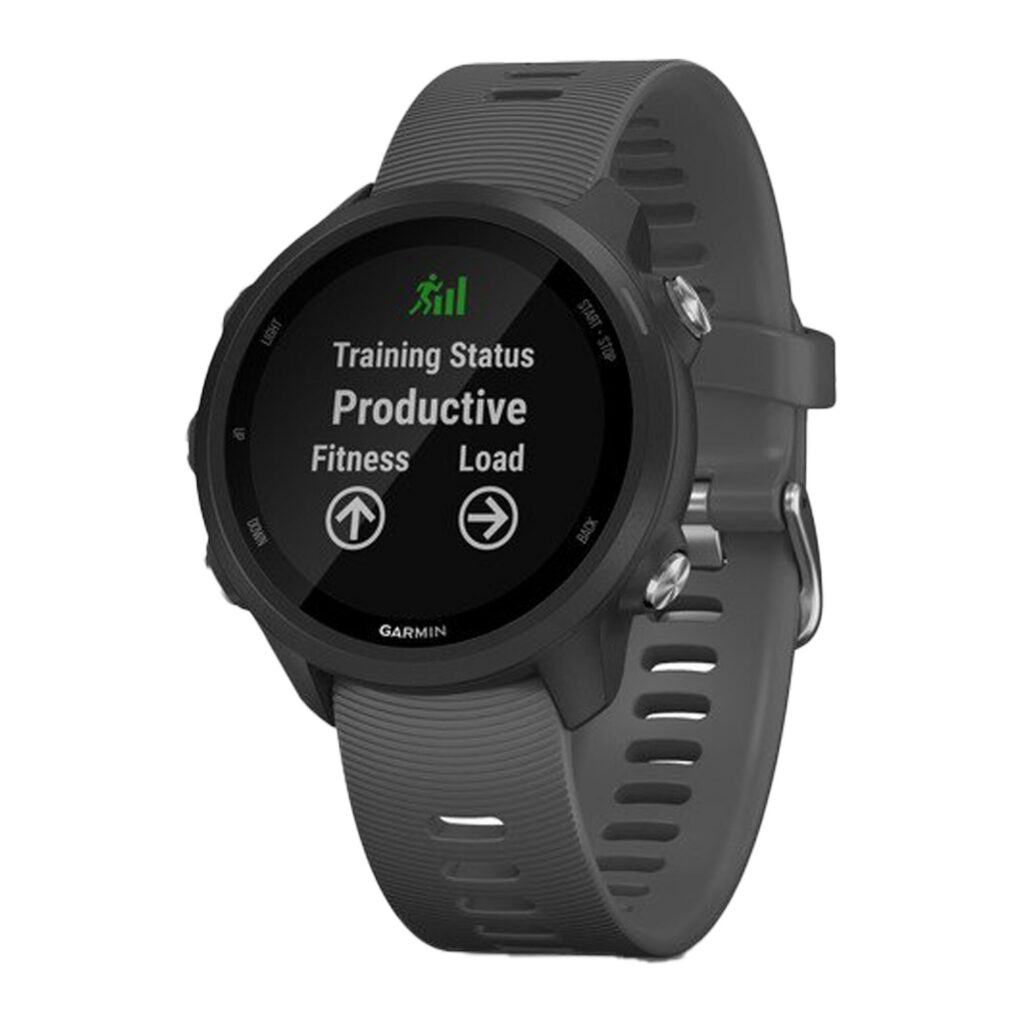 Best for runners: Garmin Forerunner 245
Garmin is synonymous with running. For decades, the brand has developed advanced devices to track pace, distance and more. The Forerunner 245 is a popular model thanks to its advanced features and mid-range. The watch has an ultra-light design and sweat-resistant silicone bracelet for easier wear. It also comes with built-in GPS.
The brand did not just stick to the basics of this one. The Forerunner 245 provides a virtual running coach and tools that detect your shape and give advice on how to correct it if it is turned off. The watch also has a safety warning system that sends your place to emergency contacts if you feel unsafe or if it feels that an incident has occurred.
Testers noted that the 245 lacks an altimeter, so runners interested in tracking their altitude will have to upgrade to the Forerunner 945 (which is double the price). The battery lasts for up to seven days, but it drains quickly when features such as GPS are used.
Rating: 4,3 out of 5
Key features: Virtual running coach, form correction tools
Training profiles: 12+ options
Battery life: Up to 7 days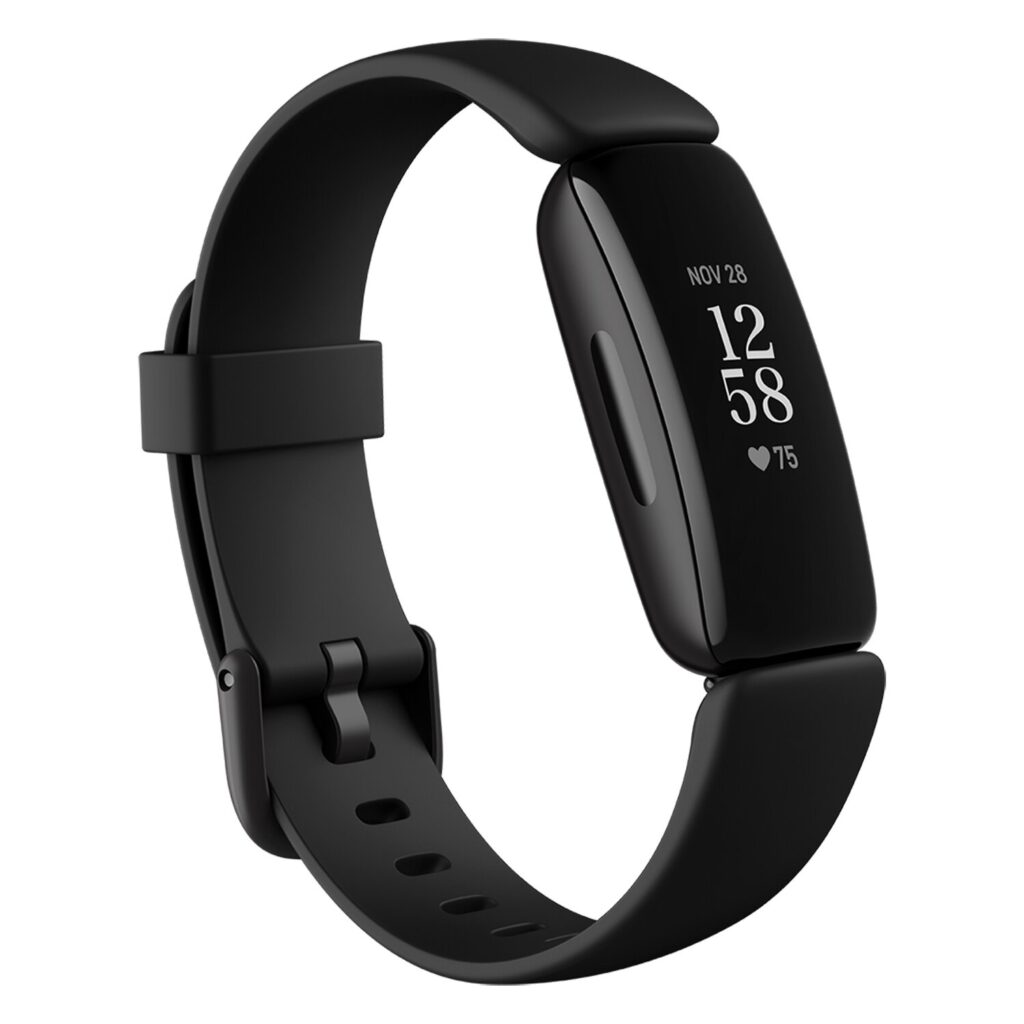 Most versatile: Fitbit Inspire 2
Fitbit Inspire 2 has a super nice design that can be worn on the wrist or as a clip. "Sometimes it's not comfortable to train with a watch," says Meier, who is a CrossFit trainer. "Cutting it means I'm not distracted by looking at my wrist and I can only focus on my training."
The Fitbit app offers advanced health control, including sleep and menstrual cycle monitoring, as well as the ability to log your food intake. With the purchase of an Inspire 2, you also get a free year with Fitbit Premium, which unlocks more than 200 workouts and 15 guided programs for sleep and stress management.
Score: 4,5 out of 5
Main features: Can be worn as a watch or clamp, track sleep, activity and food
Training profiles: 20+ activity modes
Battery life: Up to 10 days
Best Budget Friendly: Xiaomi Mi Band 5
Not everyone needs or wants an expensive fitness meter, and Xiaomi's Mi Band 5 offers many of the same features as other devices on this list for a cheaper price.
Mi Band 5 is a remarkable improvement over its predecessor, Mi Band 4, thanks to additions such as health measurement, stress management and magnetic charging that lasts up to 14 days. It also has a full color touch screen with customizable modes so you can choose which metrics you want to see.
Garage Gym reviewers, however, were not happy with the band's material and noted that the technology is not always reliable.
Score: 4,2 out of 5
Key features: Magnetic charge, pedometer, heart rate and sleep monitoring
Training profiles: 11 sports modes
Battery life: Up to 14 days
Find the best fitness meter
As the saying goes: "Women are not small men." We have specific needs when it comes to health and well-being. Here are some of the factors that come to mind when buying an activity tracker.
Menstrual cycle monitoring
A growing number of fitness meters are now helping users keep track of their menstrual cycles. "Bicycle tracking is much more than when you can expect a period; it can also lead you to fertility windows, "says Meier. "You have the ability to notice certain symptoms, which can help you detect irregularities and potential health problems."
Stress management
Measures that include stress monitoring tools offer important reminders to slow down during the day. Some even have breathing and meditative exercises that you can complete. "If you notice stressful trends, it may be a sign that you should take time off from high-intensity exercise to avoid underperformance and overload of your body," says Faske.
Technology
For such small units, fitness meters have a wide range of technical features. You have a hard time finding one that does not track heart rate, step goals and calories burned. Other common features include:
Sleep monitoring
Built-in GPS
iPhone and Android connection
Music apps
Trace of the acid content in the blood
Advanced heart rate measurement
Women need a fitness meter that can keep up with their lifestyle, which is why devices with a long battery life are so popular. However, it is important to note that while many meters boast of having battery life of several days, the use of mobile data or GPS tends to drain the charge much faster. If you only use the device to track workouts or monitor your sleep, 12 hours of battery life will suffice.
Dynamic programming
If you want a device that works as your personal trainer, choose one that is loaded with guided training plans and training courses. Many trackers can be customized to suit your personal training goals and limitations.
The testers looked at battery life, technical capabilities, aesthetics, adjustability and durability. They also dug into branding to evaluate warranties, return policies and customer service.
Train with us and you will get use for your new fitness watch!